Highly cultivated
Kulturtechniken. Gartenkunst und Gartenhandwerk

, (Horticulture Techniques. Garden Design and Garden Crafts) topiaria helvetica 2010 series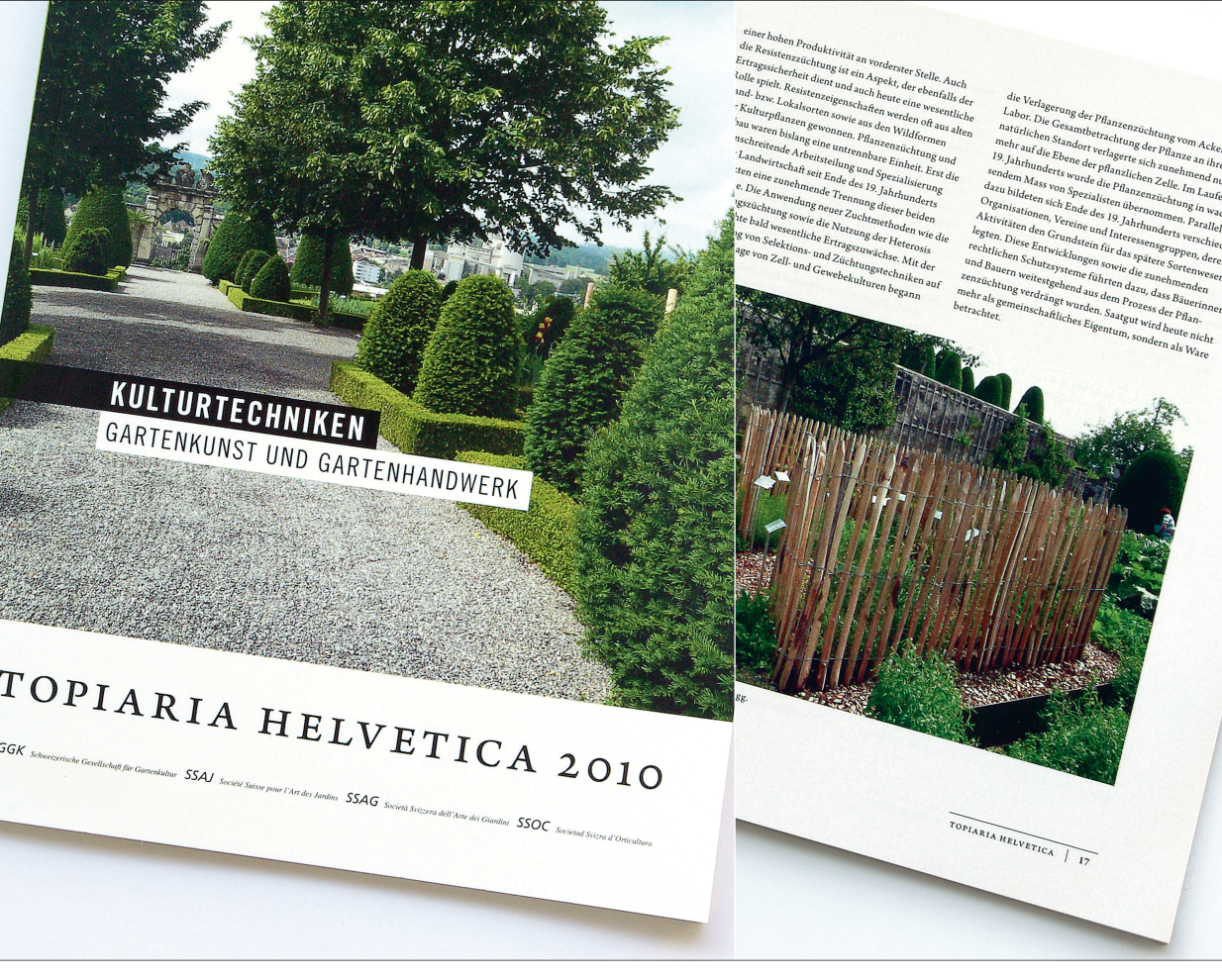 le-tex services can be characterized not just with the terms automatic and mass, but also with the word beautiful. This is elegantly demonstrated by the Kulturtechniken (Horticulture Techniques) volume from the topiaria helvetica series produced by the vdf-Verlag, designed by le-tex in a restrained, well-balanced, and inviting style, as befits its subject.
The all-round success of this concept is also proved by reviews such as Managers of green spaces, gardeners and municipal councils will find in this lovingly designed book a wealth of ideas for vibrant horticulture in public spaces. and Eight years ago it consisted of no more than a series of copied newsletters, but today it is a bound edition that is freshly spruced up, reader-friendly, and richly illustrated with photos, drawings, and plans. … It is a joy to leaf through and linger over an article or two.
If you want to illustrate the concept of versatility, there is perhaps no motif more hackneyed than the Swiss army knife. So I apologize for harking back to this old favorite again, but it is simply the most apt comparison for our service provider le-tex. From choice of font through copy editing to XML workflow, le-tex offers every possible prepress service a publisher could need in this day and age.