Copy editing and editorial management
Editorial fine tuning of your manuscripts
Copy editing is one of our core services. With many years of experience and our extensive network of scientifically trained editors who speak a range of different languages, we can advise you on all qualitative issues relating to your texts. We also offer comprehensive editorial management of content. Furthermore, our experienced editors can support you at an early stage of your project by designing and/or creating complete texts. We keep your manuscript on track from the first draft through to the production stage.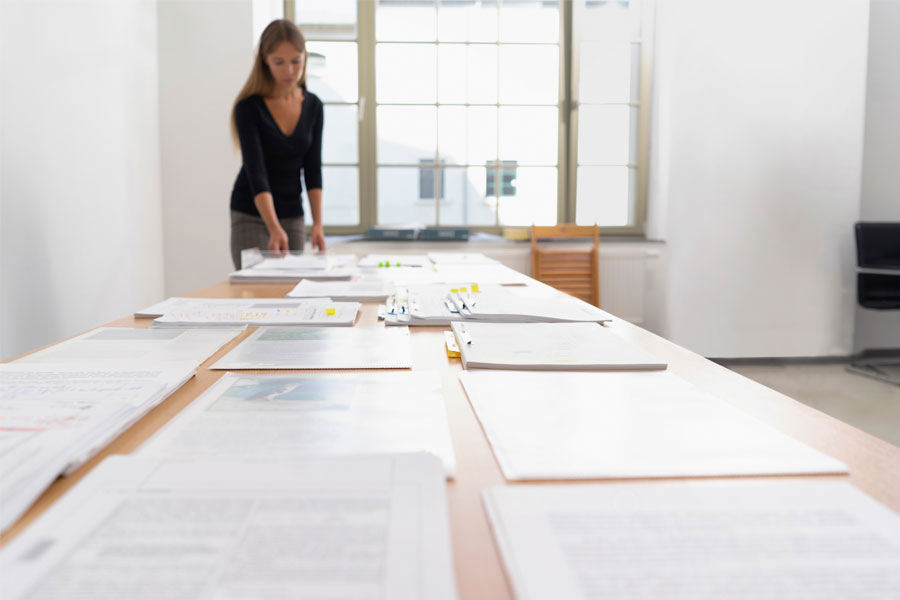 We check and revise your texts according to formal, linguistic, stylistic, and subject-specific criteria. At a formal level, this comprises correcting the markup of footnotes, lists, or headings and checking the correct positioning of illustrations and their citations in the text. Linguistic editing of course includes checking and correcting spelling, grammar, and punctuation. Subject-specific criteria include, for example, standardizing spellings, and checking the coherence of the content. Our editors take great care to represent the original meaning properly, and to retain the individual style of the author.
Linguistic and formal quality of manuscripts is one of the cornerstones of optimum processing during production—and not least also guarantees the subsequent quality of your publications. We help you get the best from your manuscripts.
Overview of services
Assessment and evaluation of manuscripts

Technical and structural preparation of texts

Editing (spelling, grammar, content, style, and structure)

Editing the reference style

Pre-formatting and preparation for copy editing

Preparation of manuscripts for XML production