Premedia
Professional and efficient processing of illustrations and ads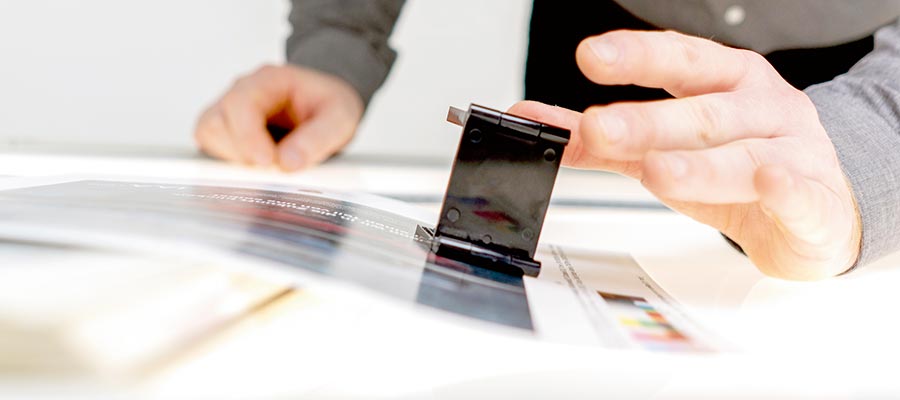 Images catch the eye and stick in the mind. Visual content is very important for your publications, deftly encapsulating the core mes­sage. Our experienced and efficient image pro­cessing team helps you to present your graphic content clearly and with high-quality results.
Whether redrawing detailed construction plans from scratch, re-labeling elaborate diagrams, or preparing photos for catalogs, we reliably process every master illustration, however complex, based on your wishes and specifications.
The sheer quantity, but above all the quality of our work speaks for itself: We create and optimize over 100,000 diagrams and illustrations for books, journals, and electronic publications every year.
By using automated image processing workflows, le-tex offers standardized production, which guarantees premium quality combined with very fast processing times. Processing is closely monitored by our experienced employees and visually checked on screen subsequently.
As well as simple retouching, our portfolio also comprises redrawing from scratch, re-labeling, partial redrawing, and creation of calibrated color scans, as well as processing of mathematical and chemical content using special programs, and OCR and batch conversions. We always keep in mind the budget, the desired quality, and customer-specific requirements.
Automated checking and correction of ads
We are your reliable partner for processing and producing high-quality business advertisements. We ensure efficient checking and prepress in an automated prepress workflow. We process more than 10,000 advertisements every year and ensure that you get high-quality print products. We provide technical support and individual assistance for your ad customers, as well as ad management and archiving. Our graphic designers are perfectly equipped to handle custom requirements and produce ads, advertorials, or job ads to your specifications.
Overview of services
Processing of all standard file formats

Image extraction from Word, PowerPoint, Excel, Visio, OpenDocument, PDF, TeX etc.

Use of subject-specific software, e.g. ChemDraw

Prepress with Pitstop and Callas server technologies

Custom services: Freehand drawings, video editing