Production editing and project management
Transforming your text into the perfect product
Ob Bücher, Zeitschriften, Loseblattsammlungen oder digitale Medien – unser qualifiziertes Projektmanagementteam führt Ihre Textvorlagen auf Basis Ihrer Anforderungen und mit sicherem Gespür für gestalterische und technische Möglichkeiten erfolgreich zum finalen Produkt. Unser Know-how gründet auf hunderten Publikationen aus verschiedenen Sachgebieten, die wir jedes Jahr realisieren.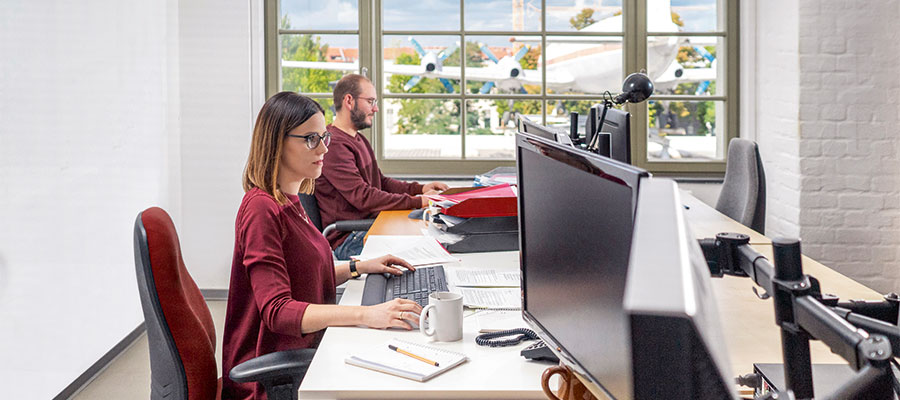 Depending on customer needs, we handle all production stages from manuscript delivery to data transfer, or support you with particular parts of the overall processes. Our services are seamlessly integrated into existing processes, or complement them. Our experienced project managers are also adept at handling process controlling and project management in customers' own content management systems.
We keep everything running like clockwork, even when we are not handling the whole production process ourselves. We are also experienced at dealing with publishers' own suppliers or external service providers. We ensure a smooth workflow at the interface between the publisher's internal production editing department and external production.
With our structured data expertise, we help publishers and authors to design and realize future-proof publications. We check manuscripts on the basis of the relevant XML schema and layout requirements and adapt them, if necessary, to the specified requirements to allow single-source publishing.
We also advise you on any technical issues and support you with, for example, creating and processing your copy for camera-ready production.
le-tex stands for efficient project management that guarantees both adherence to deadlines and cost control within the set budget at every stage of the production process. Intensive communication, technical expertise, and skilled planning make us a highly reliable partner for realizing your products.
Overview of services
Review and markup of text and image manuscripts

Technical consulting

Briefing and consulting on design tasks, creation of layout studies

Design of new editions with a view to single-source publishing

Procurement and supervision of prepress, printing, and binding processes

Costing and cost control

Quality management and deadline monitoring